Description
INCLUDES DVD + INSTANT DOWNLOAD
SHIPPING IS ALWAYS FREE!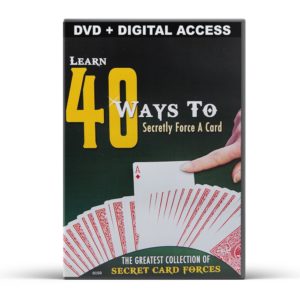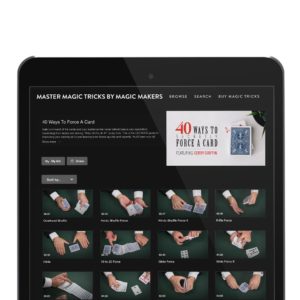 Every card worker must have a good set of forces in his arsenal to be ready for every situation.
If you just master 5 or 10 of the forces on this DVD you will be more than qualified to start performing some amazing card effects. This DVD is invaluable to any card worker who needs to improve his forcing techniques and learn some new ones.
2 1/2 HOURS OF MATERIAL.
CONTENTS:
Overhand Shuffle Force
Hindu Shuffle Force
Hindu Shuffle Force II
Riffle Force
Hints
10 to 20 Force
Glide Force
Glide Force II
The Toss Force
Toss & Spread Force
Helpful Hint
Slip Force
Slip Force Variation
Cross Cut Force
Why Use A Force?
Hofzinser Force
Hofzinser Force Hint
Dribble Force
Just Say When Force
Face Up Hindu Force
Roll Over Half Force

Classic Force
Bridging The Deck Force
Helpful Hint
Hot Rod Force
Two Marked Cards Force
Behind The Back Force
Short Card Force
Peeking-A-Card
Spectator Number Force
Hidden Force
Card Hint
Cut Deeper Force
Ed Balducci's Cut Deeper Force
Bluff Force
Future Predictions
Pinky Riffle Force
Multi Cut Force
Gimmick Card Force
Gimmick Card Force Extras
Gimmick Card Force w/Money