Description
SHIPPING IS ALWAYS FREE!
How about this for a bundle:  An astounding trick that was featured on Penn & Teller's "Fool Us" show, and a very difficult to find DVD with 3 more astounding tricks created by Caleb!
The Fully Automatic Card Trick (FACT) comes with everything you need to perform a miracle.
Rematch gives you 3 killer routines that you'll love performing!
This bundle includes: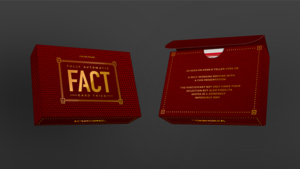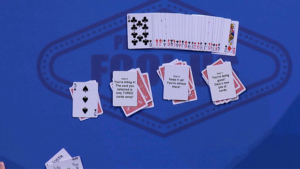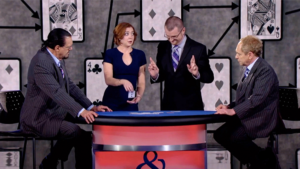 It's rare to come upon a trick that is COMPLETE. With "FACT" you receive a completely worked-through routine: a compelling presentation, a diabolical magic trick, and a deck of cards that does ALL the work for you. What's not to love?
The idea is that a deck of cards is cut and shuffled, and the spectator follows a series of instruction cards that are increasingly fair and impossible. And despite the mixing and the COMPLETE fairness of the procedure, the spectator finds her OWN selection… and then she finds all three mates to the selected card.
Really easy to do
The special deck does everything for you
Fully customizable
What you're investing in with "FACT" is a full routine, ready to be inserted into your show. It has a compelling script, a fun, interactive premise, and a HIGHLY deceptive method. This trick requires no advanced skill, and the special deck of cards contains everything you need to perform, right out of the box. We love Caleb Wiles's magic, and he teaches this clever performance piece in great detail on downloadable video instructions.
"When I first saw Caleb perform the Fully Automatic Card Trick on Fool Us I was smiling, ear to ear, because it had all the hallmarks of a great piece of magic: engaging presentation, completely deceptive, and unlike anything I've seen before. I'm a big fan of Caleb, and this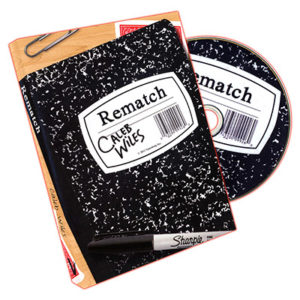 3 Knockout Routines.
Reworked. Refined. Reloaded.
Two years ago we introduced you to Caleb Wiles through his universally-acclaimed booklet, High Spots. Now Wiles is back with three of his most outstanding inventions.
26!: Quite simply, the strongest effect Caleb has ever devised. He closes his shows with this trick. As a bonus, Caleb explains Mark Tams' "M.A.T.E.", a coincidence effect from a shuffled deck that makes the perfect lead-in to "26!"
Reswindled: The trick that amazed Paul Harris, Joshua Jay, and everyone else who saw it! Heralded as the best version of the classic "Reset" ever; explained here in great detail including alternate switches, counts, and endings. Plus, Caleb teaches Jack Carpenter's "South Street Swindle," an underground hit appearing here for the first time.
All Signs Point to Yes: This entertaining walk-around piece allows you to change a card three times, all in pursuit of a selection. No table is required, and the presentation is a worker's dream.
Running time: approximately 1 hour, 17 minutes.