Description
SHIPPING IS ALWAYS FREE!
A MUST HAVE- ONLY 4 BUNDLES REMAINING!
Learn from a LEGEND!
Without a doubt, Dai Vernon is the most influential magician of the 20th century!
This bundle offers a collection of card magic masterpieces in both video and book, taught by the "Professor" of magic!
Want to present miracles? Learn the best of your art from the best of your art.  Get this bundle now!
There is a very limited stock of these. Get yours NOW while they're available!
This Bundle includes: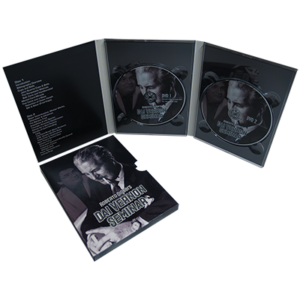 AND SHIPPING IS ALWAYS FREE!
Dai Vernon is, arguably, the most influential magician of the 20th century. Yet the man and his material remain largely misunderstood. In this unprecedented two-disc, three-hour seminar, Roberto Giobbi explores what makes Dai Vernon's magic so special.
Recorded live in the UK, Giobbi will discuss Dai Vernon's tricks, techniques, presentations, theories, and how they have changed the way magicians look at magic. Along the way you'll learn more about the personality of Vernon through amazing and amusing anecdotes. Studying Vernon is a fascinating and enlightening way of studying the essence of artistic magic. With The Dai Vernon Seminar, you will look through the eyes of the kind of figure who comes along once in a century and changes the way magic is understood and performed. This set also includes rare footage of Vernon himself, with commentary by Giobbi.
Who better to take us on a journey into the mind of Dai Vernon than Roberto Giobbi? Greatly respected for his incomparable Card College series, Giobbi is also a truly incomparable lecturer, who has become one of the most sought-out voices on magic in the world today. This live Vernon Seminar is the culmination of a lifelong study, and has been delivered to magicians around the world for over 15 years. This is your chance to step into the front row.
Also included: an 80-page PDF of Dai Vernon: Life and Work, a full-length book on the magic and life of Dai Vernon.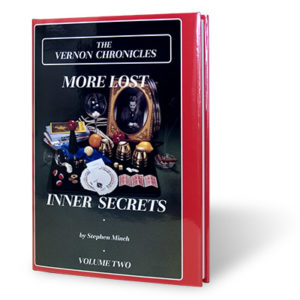 AND SHIPPING IS ALWAYS FREE!
BACK IN PRINT!

An 18 page Vernoniana Portfolio by professional photographers Young & Robin opens the volume. Rare and interesting Vernon memorabilia photographed so you can enjoy it over the years. Over 50 Vernon routines, 27 historical photographs, 177 illustrations.
Pages 245 – Hardcover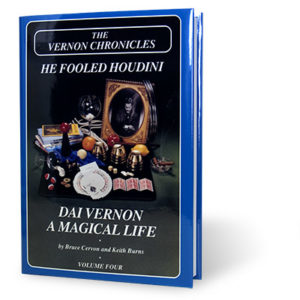 AND SHIPPING IS ALWAYS FREE!
BACK IN PRINT!
He Fooled Houdini
This fourth volume of The Vernon Chronicles is a complete chagne of pace from the three thap preceded it. In the works since 1965, this enthralling anecdotal biography follows Dai Vernon from his birth to his coming to Hollywood's world-famous Magic Castle in 1963. As you read you will feel as if you are sitting with Dai at the Magic Castle while he shares the stories and experiences of his lifetime.
You will learn far more magic here than from any mere book of tricks as Dai talks about his "Attack on Magic", "Practice", "On Using Trick Cards", "Secrets", Effects Defined", "Shade", "Authority", "Great Tricks", "Classics" and "What's Wrong With Magic".
Dai describes the techniques he used to establish his world-wide reputation and introduces you to many legends of magic; his idols, such as the great Johann Nepomuk Hofzinser and Max Malini. His inspirations – Nate Leipzig, Dr. James Elliott, the Challenge Card Champion of the World, and J. Warren Keane. Many others including Harry Houdini, Jud Cole, Fred Keating, Jarrow, Cliff Green, and Tommy Downs; as well as such colorful and intriguing characters as Mr. Shock, The Mysterious Kid, Old Snakey Davis, "Slip the Jit" Harry, and Garnet Lee, the Chinaman's toy.
The story of the greatest natural magician the world has ever seen – the fantastic story of the man who fooled Houdini.
Pages 308 – Hardcover, 67 historical photographs