Description
ONLY 3 BUNDLES LEFT!
… AND SHIPPING IS ALWAYS FREE!
Too Hot for the Devil is a sought after book that's out of stock everywhere… except here!
VERY LIMITED stock- get yours NOW while they're available!
This bundle includes: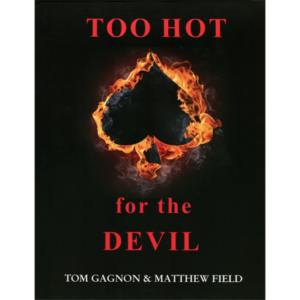 Out of stock everywhere… EXCEPT HERE!
Following the publication of his highly acclaimed book Avant-Cards, Tom Gagnon shares some of his most cherished secrets in his newest release TOO HOT for the DEVIL.
Co-authored with Matthew Field, this hardbound book of close-up magic contains 215 pages, 746 stunning illustrations, and includes 61 exceptional tricks, original sleights, and routines using cards, coins, matches, and cups and balls. Completing the first class production is a linen, foil-embossed, cover and spine, and a stunning full-color, film-laminated dust jacket.
Contents Include: Mechanical Spread Control, Invisible Fingertip Switch, Forty-One Cent Assembly, Sliding Jinx Switch, Radical Rebound, Z-Box, Slug-o-matic Deck, Shuffling Monkey, Slider, Coin Assembly for Connoisseurs, Empty Cup Move, and the One Card Ribbon Spread Pass.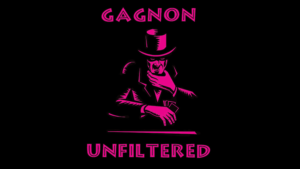 Over five years in the works, Tom Gagnon is proud to release the beautifully hardbound, over-sized format GAGNON UNFILTERED. Readers will find 170 items, 1350 illustrations, packed into 500 pages.
Contents include: ZigZag Pass, 12 new Multiple Shifts, Cased Card Controls, Cards/Paper Clip routines, Overlap Procedures, Devilish Switch, Coin tricks, Pool Hall antics, and new Ribbon Spread techniques.
A must buy for those interested in cutting edge card magic.