Description
SHIPPING IS ALWAYS FREE!
The Invisible Deck is arguably the greatest card trick invented!  If you're going to perform magic, you absolutely must include this trick in your magician's toolbox- SERIOUSLY!
This Bundle Includes…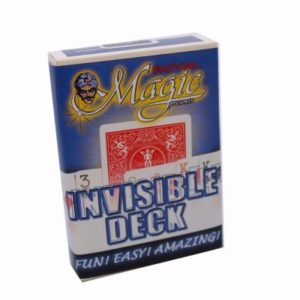 Watch the absolutely STUNNED look on your spectators faces when you blow them away with this one – yet is EASY TO DO!
Effect

Imagine the pure performance power of this effect. You ask a spectator to think of any card in the deck. It really is a FREE CHOICE! You then remove an ordinary looking deck and show it to the spectator. After asking the spectator which card they thought of, you very fairly spread thru the deck to show that there is one card and one card only face down in the deck. The spectator pulls the card out to find that it is the exact same card they thought of only moments before!
Includes thorough, illustrated instructions giving you all the details!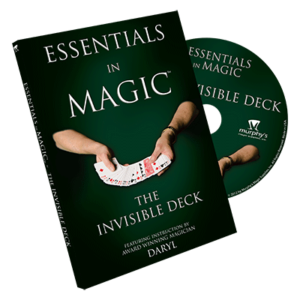 The Invisible Deck is one of the most popular trick decks of cards in the world. If you want to perform entertaining miracles with virtually no technical skill, look no further than the Invisible Deck. Imagine making an invisible deck of cards become visible, being able to accurately predict and display any freely selected card, 100% of the time, almost instantly straighten a totally mixed up deck, leaving only the selected card reversed, and always having the perfect "out" for your favorite card tricks. Look like a sleight of hand expert – like a true magician – all without years of practice.
In this DVD, World Champion FISM Gold Medal Winning Close-Up Magician, Daryl, takes you step by step through the many uses of this versatile trick deck of cards. Learn incredible routines, tips, and handlings of the classic Invisible Deck by Eddie Fields, Steve Bedwell, Neil Elias, Don Alan, and more. Daryl is renowned as one of the world's finest magic teachers. Here, he shares his years of knowledge and expertise so you, too, can be the life of the party, amazing your friends, family and colleagues.
If you have ever wanted to do incredible and entertaining card magic, grab your Invisible Deck and let Daryl guide you down the essential road to miracles.
NOTE: Invisible deck also included in this bundle.
Running Time Approximately: 1hr 16min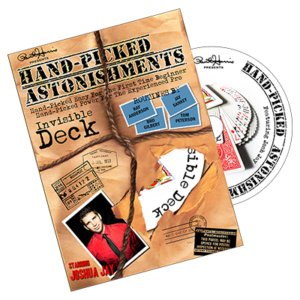 All hand-picked by Paul Harris, Tim Trono, and Joshua Jay. Expert coaching by Joshua Jay to help your first performance experience be comfortable, solid, safe and astonishing.
This is not an encyclopedic "every variation under the sun" collection. Out of the hundreds of routines and ideas we have hand-picked a small select handful of only the very coolest, most powerful, performer-friendly personal favorites from magic's top creators.
Hand-Picked Easy For The First Time Beginner
Hand-Picked Power For The Experienced Pro
With this third volume of Hand-picked, learn how to use the Invisible Deck to its full potential.
CONTENTS: 
Invisible Deck Introduction
Cell Phone Presentation
How it works
Jay Sankey's X
Beyond Invisible
Invisible Deep 3
Pit Boss
Out of Sight
Cell Phone Presentation
Running Time Approximately: 61min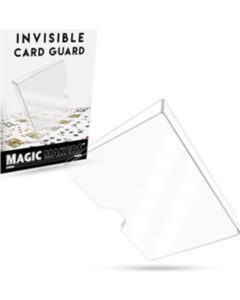 Protect your Invisible Deck with an Invisible Card Guard!