Description
SHIPPING IS ALWAYS FREE!
Joker version also available.  To see the Joker 3DT, click HERE!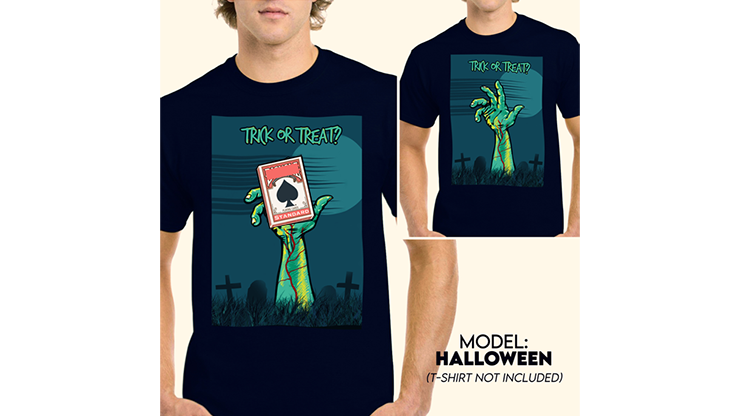 A super visual card opener!
Your T-shirt has an image of a deck of playing cards printed on it- you grab the deck and visually pull it out into the real world!
You don't receive a t-shirt! You receive an special printed transfer paper which you apply to your own t-shirt simply and quickly using a common iron. This way you don't have to worry about the size or the color because you can make the combination that you like and fit the most!
– You can wear it as a regular t-shirt all the time
– You can use your own Red Bicycle Deck
– Can be combined with any gaff deck (Red Bicycle)
– You can perform it as an opener effect or in the middle of your routine
– It's easy to do
– Reset in seconds