Description
THIS IS A RIDICULOUS PRICE!  YOU WON'T FIND THIS ANYWHERE ELSE…
AND SHIPPING IS ALWAYS FREE!
This Bundle Includes…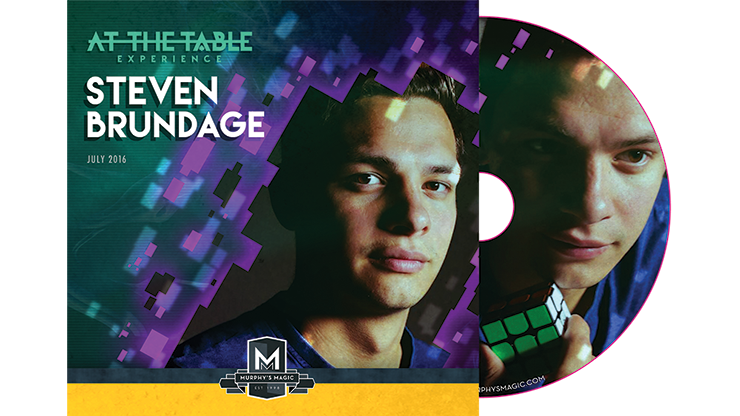 Steven Brundage has made countless TV appearances on Penn & Teller's Fool Us, Good Morning America, The Steve Harvey Show, and America's Got Talent, just to name a few. He's hit MILLIONS of views on YouTube and the rise of his popularity shows no end in sight. Steven joins us At The Table for his very first lecture EVER, where he gives the inside scoop about what it's like to be on America's Got Talent and Penn & Teller's Fool Us. Steven also goes into heavy detail about how to create viral videos with maximum exposure. You'll also learn tips and tricks using the Rubik's cube and so much more! Get ready to learn:
Corner to Cube: A variation of an effect Steven performed on America's Got Talent. The spectator holds the cube and selects a card. With sleeves rolled up, the corner of the selection is torn off and vanishes only to appear inside the cube that the spectator has been holding in view the whole time.
Tips on Finger Flicking: Steven gives his best advice on how to be more efficient in solving a cube.
Toss Solve: A non-gimmicked Rubik's cube is mixed and tossed into the air. Within the blink of an eye, it is solved.
Bag Solve: As seen on America's Got Talent, a mixed cube is placed into a bag and within seconds the cube is solved.
Behind the Back Solve: This effect that has received over two million views and has even gotten Steven out of a speeding ticket. A mixed cube is tossed behind the back and once it's caught, it is completely solved.
4 Ace Trick: A fooling four ace routine that has a kicker estimation ending.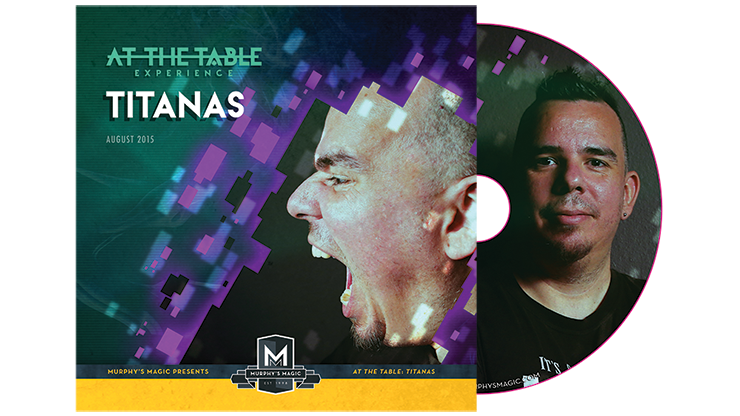 We are very proud to bring Titanas to our At The Table Experience! This man lives up to his name not only in stature but also within the magic/mentalism community. The mind behind Radioactive, Oracle, the Source and much more; Titanas is going to reignite that spark of mystery which first got you in to mentalism. Hosted by Chris Oberle, be sure to mark this date on your calendars because you won't want to miss out!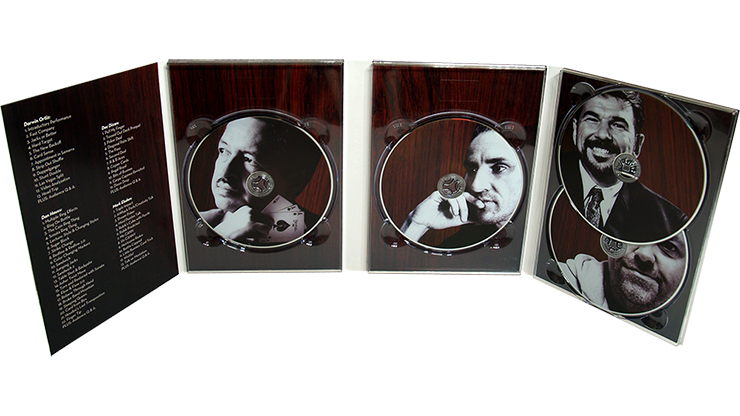 4 Lectures for the month of September. At $49.95 for the whole month, how could anyone pass this up? 4 jammed pack lectures for the price of 2 as a VIP Member!
Let's take a small glimpse into this month's lineup:
Darwin Ortiz:
This guy has been banned in every single casino in the world! Ok that part is not true, but here is why he should be! Having spent over 35 years creating, designing and refining the world of card magic and gambling techniques, Darwin Ortiz is truly a living legend of sleight of hand card magic. Having published some of THE most influential books on card magic and crooked gambling techniques, Darwin is joining us At the Table, to share with you some of his most amazing work. If you are ready to learn from one of THE most amazing close up sleight of hand practitioners today, then look no further. Darwin promises a jam packed lecture.
Dan Hauss:
Who could create magic with a stick of gum, hairspray and a shoelace? If you answered McGuyver, you are half-correct. Dan Hauss is to magic, what McGuyver is to problem solving . Dan is probably one of THE most creative and original thinkers of magic today. Having been a creative consultant for David Blaine, Dan knows what it takes to create impactful, knockout magic. Meaning, once you perform a Dan Hauss effect, you will actually get knocked out! Kidding of course. But when you look at just SOME of the effects Dan has released: Flow, Sleeping Queen, and LIT (used by Blaine on his TV special), you know you are in for a real treat.
Doc Dixon:
Doc is a renaissance man. Cards, coins, and even paper balls, Doc Dixon is truly well-rounded in magic. He has numerous published works including his Monkey Shines series which is hilarious and full of amazing material including information on failure tricks and even his take on the Paper Balls over the Head. His effect, Diary of Decision, is a real worker for both close-up and stage. In this lecture, Doc is going to keep you laughing while sharing with you some of the secrets that has made him so successful over the years. Prepare to be entertained with Doc Dixon!
Mark Elsdon:
Mark is no stranger to the magic world. With published effects such as Rubik Remembered, Whacked Book Test; plus over 25 years of performing and creating magic and mentalism, Mark Elsdon's lecture is one you will not want to miss. He has released some of the most practical and visual magic that you will ever see. There is more to magic than just a pack of cards and Mark is here to show us just that. Want to balance an iPhone on your fingertips? No problem. Want to throw a borrowed cigarette and make it stick to the ceiling? Done. Mentalism? Check. There is something here for everyone!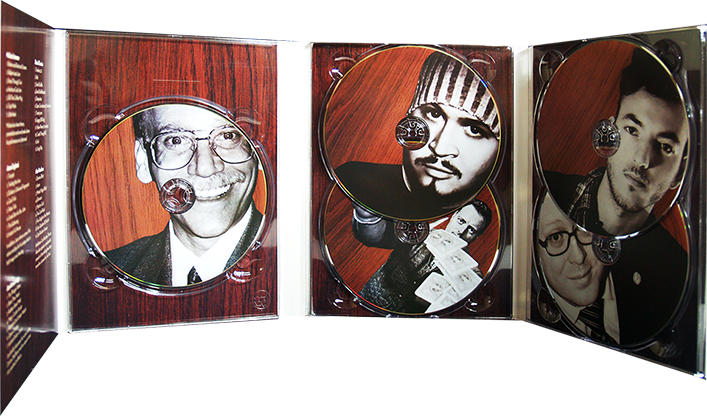 At the Table Live Lecture Series Season 1 starts with 5 heavy-hitting lectures, on 5 amazing DVDs. Each lecture is jam packed with magic that has been tried, tested and proven make you get noticed. With names like Michael Ammar, Daniel Garcia, Jason England, Alex Pandrea and Jon Armstrong, how could you go wrong? You can't.
Michael Ammar is a living legend of magic, and he kicks off the launch of the At the Table Live Lecture Series with a jam packed lecture, where he dives into an all new portion where he performs and explains in detail, effects that have never been published before. A solid 2 hour lecture full of magic and theory!
Next, join Joshua Jay as he hosts the live lecture for Daniel Garcia. Garcia is no stranger to magic, having helped sculpt the TV careers of the likes of Dynamo, David Blaine and many others. In his lecture, Garcia presents a fun-filled filled event with his comical touch and explosive and visual style of magic that only Daniel Garcia could deliver.
Jason England stops by to sit with host Eric Jones as he demonstrates what makes him known as one of THE best living card men on the planet. From pure sleight of hand demonstrations to scams, cheating techniques and hustles, anyone serious about their card magic cannot miss out on this rare opportunity to learn from the man himself, Jason England.
Next is Alex Pandrea. He may be the "New Kid on the Block", but once you see what Alex can do with a deck of cards, you would almost think he was possessed by Vernon himself. His 2 hour lecture focuses on some of the moves and routines Alex is known for, but also some effects and moves that Alex has never published before.
Finally, Jon Armstrong sits down with host Mike Hankins, to deliver a 2 ½ hour lecture where Jon focuses on close-up magic with a deck of cards as well as some rubber bands and a tiny plunger. For the finale, Jon brings out his signature stand-up routine, where he performs and explains in detail his 25 min parlor/stage act, using nothing but a deck of cards. This is the act he takes all over the world, and now is revealing it to you.