Description
ONLY 5 DECKS REMAINING!
YES… THIS IS THE AUTHENTIC ARCANE DECK…
THE DECK YOU CAN'T FIND ANYWHERE ELSE!
…AND SHIPPING IS ALWAYS FREE!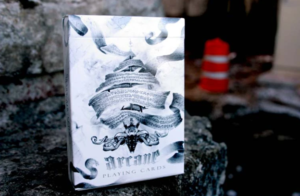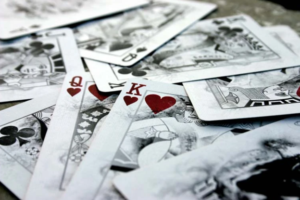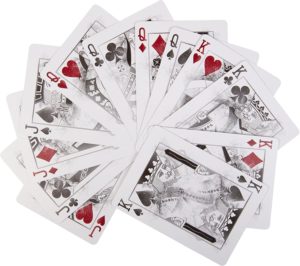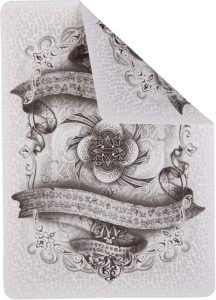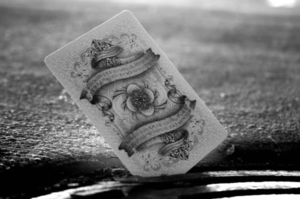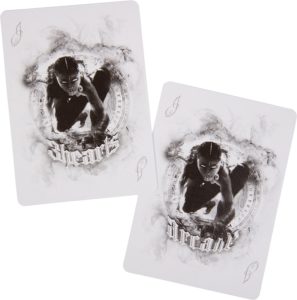 Arcane was the first in Ellusionist's new line of Signature playing cards. Whether you infuse your magic with as much magic and mystery as a fantasy story, or you ground yourself in reality through gambling demonstrations, these cards will help your performance become more elegant, mysterious and powerful.
It took five years to design these decks.  Three top designers from across the globe working never-ending nights, burning midnight oil, and months of midnight jam sessions to bring you a deck of playing cards unparalleled and unsurpassed in the industry.
Printed the U.S. Playing Card Company, the Arcane deck sets new standards for playing cards. Arcane paves the way between the old and the new.
Featured within each deck are classic Ellusionist innovations combined with incredible new features:
A simultaneous release of black and white versions. Choose the color that suits your style, or stock up on both to perform double-deck tricks or multi-colored flourishes and displays.
An all-new, compelling back design. No angels or bicycles here. Only dark, cryptic glyphs that speak in mysteries. The backs make fans and other XCM displays look like works of art.
Newly-designed face cards that match the glyphed, smoky backs. Each court card features traditional faces, but a different, Arcane-styled outfit.
High-resolution printing for incredible appearance gradients, and smoke effects.
A tuck case with wraparound design. This is the first card box of its kind.
Arcane also offers features found in our other decks of custom playing cards, including:
An incredibly designed Ace of Spades that will carve itself into your mind.
A newly-designed joker equipped with a blatant yet invisible reveal.
Traditional elements of playing cards to ensure spectators' familiarity.
A Gaffed Joker card with a "3HEARTS" reveal included.
MASTER THE ARCANE.