Description
CHOOSE DVD OR INSTANT DOWNLOAD
WE'RE TAKING $30 OFF THIS BUNDLE
…AND SHIPPING IS ALWAYS FREE!
This makes so much sense- learn how to use the best marked deck available… from it's creator… with his 3 DVD set (over 4 hours) featuring magic using the marked deck… plus his book, where you'll learn even more incredible effects- you even get the deck… oh yeah, and we'll throw in the Reel Magic Episode 32 DVD which features him!
This bundle includes: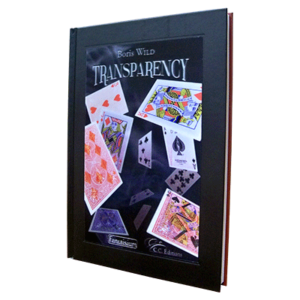 Everything you ever wanted to know about the marked deck but were afraid to ask!
Just think of the power you would have if you could find any face-down card in a shuffled deck in three or four seconds. What would you do? Yes, miracles!
All of the most amazing effects that Boris Wild has ever created with his marked deck are now gathered in this unique book, a true "bible" on the subject!
Twenty-five routines, techniques and applications to fully exploit the potential of your Boris Wild Marked Deck!
What you will find here:
Easy and direct routines requiring very little sleight of hand with strong impact on the audience.
Clean effects that can be performed in professional conditions.
True little miracles exclusively possible with the Boris Wild Marked Deck.
Each effect is described in detail. The explanations are clearly structured and illustrated with many photos. The psychological aspects are carefully highlighted in a specific section.
This newly revised and expanded edition includes extra routines and techniques as well as an exclusive chapter devoted to the outstanding possibilities of the Boris Wild Marked Deck in the improvisation of impossible effects.
Whatever your level in card magic may be, the Boris Wild marked deck brings within your reach the effects you have always dreamed of!
The greatest care has been brought to the quality of the book, including to its cover with a unique lenticular effect in 3D. A world premiere in the publishing of magic books!
25 routines, techniques and applications for your Boris Wild Marked Deck!
Well-crafted book in English. Preface by David Acer.
Hardcover with a lenticular effect in 3D.
Size: 17 x 24 cm. High-quality satin paper.
230 pages illustrated with more than 100 photos.
CHOOSE RED OR BLUE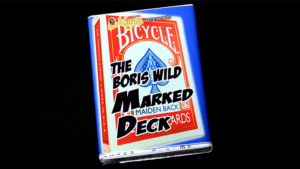 A marked deck that's easy to read – designed by Boris Wild!
A user-friendly deck of marked cards! These easy-to-read marked cards are manufactured by the world-famous US Playing Card Company. The Boris Wild Marked Deck is a dream to use. Wild's system is recognized as the finest ever developed. The marks are hidden in plain sight – easy for the magician to read, yet completely invisible to the uninitiated spectator. Included with each deck are complete instructions that detail its working, along with several tips, tricks, and ideas that you'll be performing right away! Easy enough for a beginner to use, but the perfect professional performance tool, as well. Available in both red and blue Bicycle Maiden Backs.
CHOOSE 2 DVD SET OR INSTANT DOWNLOAD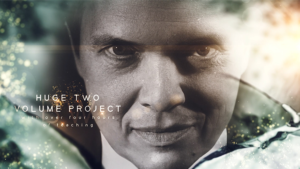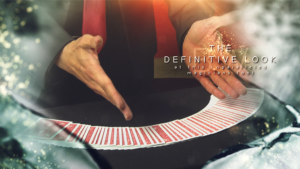 "The definitive work on the marked deck. This is a reputation maker!" Jim Canaday, The Magic Portal
Learn the techniques and skills to turn a marked deck into the most powerful magical weapon imaginable.
2 DISCS – Over 4 hours of in-depth tuition
Boris Wild has spent a lifetime perfecting the art of using a marked deck. He has elevated its use to an artform; using its benefits in the most sophisticated and imaginative ways possible.
This is NOT about just having a card selected and reading its value from the back. It's WAAAAAAAAY more than that. Master the techniques Boris will teach you, and you will have a weapon in your arsenal that will elevate ALL the card magic you perform. Think of the Marked Deck as a tool that can supercharge every routine you do. It can add a layer of deception to any effect, help you get ahead of your spectators, rescue you if a trick goes wrong – and Boris teaches you how to achieve ALL of this.
The lessons and insights taught to you on this enormous 4 hour + project will help you master the best-selling Boris Wild Marked Deck, and highlight just why Boris' patented design is so ingenious. You can achieve miracles with Boris Wild's Marked Deck that just cannot be achieved with any other deck! After watching The Boris Wild Marked Deck Project, you will NEVER leave the house without a Marked Deck again.
Boris even teaches you how to design and create your own, customized Boris Wild Marked Decks for the ultimate personalized weapon.
ROUTINES FEATURED:
Double Revelation
Zero Touch (Magician's Version)
Zero Touch (Spectator's Version)
The Ideal Effect
Peek Sandwich
Inexplicable
Invisible, But Marked
PURACAAN
Plus – A pro teach-in on The Cull and learn The Revelation Pass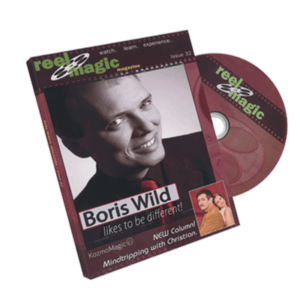 Jon Armstrong – The Kaufman Sessions, Part 3
In part 3 of the Session with card master Richard Kaufman, an Unnatural Color Change.
Doc Eason – Behind the Bar
Doc Eason and Eddie Goldstein talk about routining the evening.
Kainoa Harbottle – Coin U!
Kainoa teaches us how to steal like an artist.
NEW! Mindtripping with Christian
Christian teaches an easy mentalism routine.
Bill Wisch – On Slydini
Bill teaches the Red Black Shuffle by Slydini
Simon Lovell – Ask Smiley!
"Simon answers your question "What's your advice for beginners in magic?"
Reviews:
David Regal – Tricks of the Trade
David reviews some Great Gimmicks!
Tricks:
Marien Hopman "I Use Trapdoors"
From Hopman Productions
Eric Ross "Election 2"
from Eric Ross – shot by Kozmo
Carl Andrews "Sweet & Slow"
from No Jacket Required
Running Timing Approximately: 2hr 6min